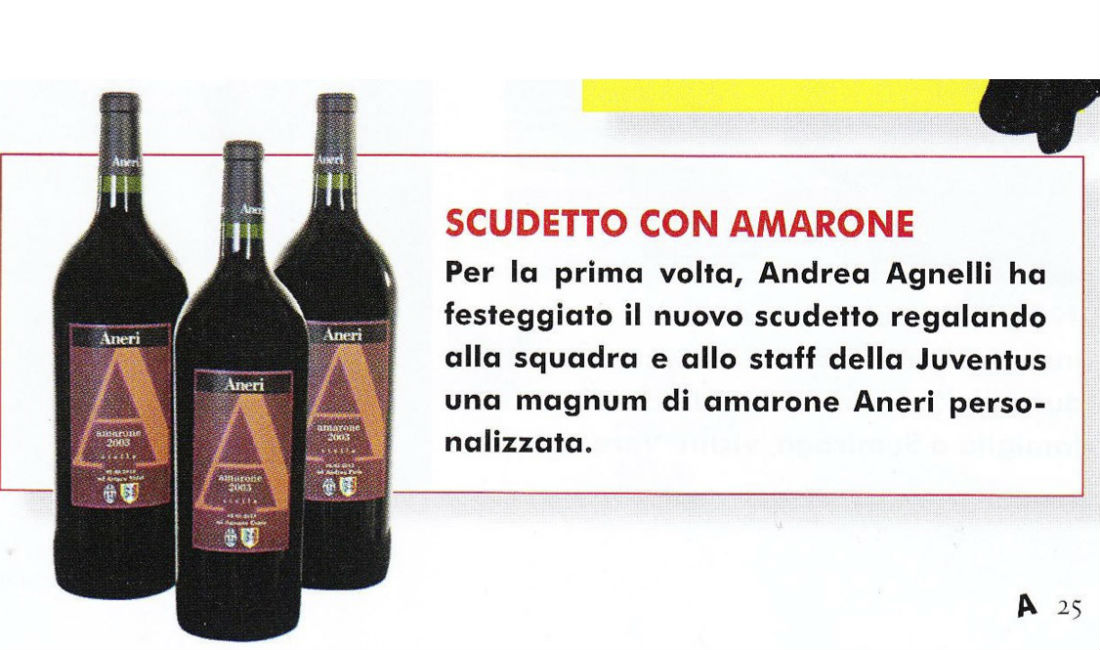 The Juventus President Andrea Agnelli has wanted to pay tribute to the leadership and to the players of his team with a magnum of Amarone Aneri Star 2003 Custom. The same famous wine donated by the Cabinet of Ministers to the Great Eight at the L'Aquila G8 Summit.
The label, made for the occasion, bears the tricolor shield, the recipient's name and signature of the President Agnelli.
With the hope that each player can in the years to have a Magnum Shield collection.

Scarica l'articolo di "A"

Scarica l'articolo di "Il Giornale"

Scarica l'articolo di "Il Giorno"

Scarica l'articolo di "La Stampa"

Scarica l'articolo di "L'arena"

Scarica l'articolo di "Libero"