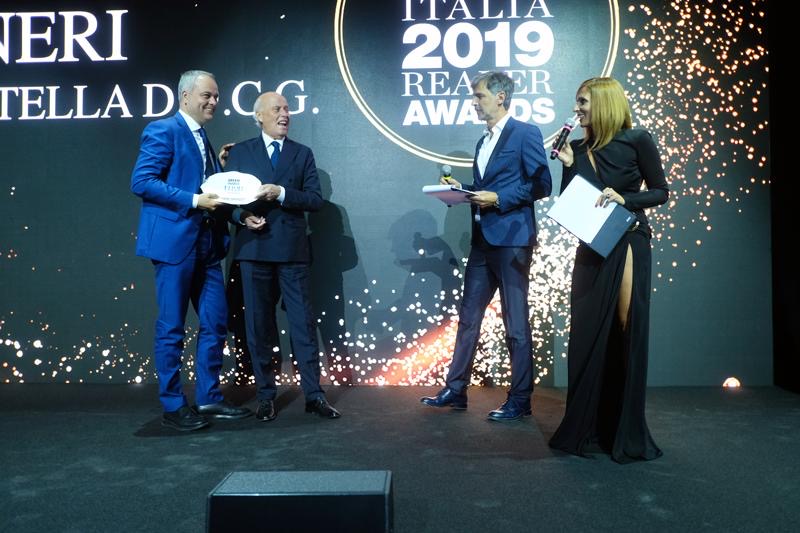 Giancarlo and Alessandro Aneri receive the award
Amarone Aneri Stella received the award for best red wine of the year at the second edition of the Food and Travel Italia Awards, held in the Forte Village Resort in Sardinia.
Amarone Aneri is the result of a careful selection of the best grapes grown in the the most vocated areas of Valpolicella Classica. The wine ages for at least 4 years in oak barriques, thus taking on an important structure. The Amarone Stella is the wine drunk by the Greats of the World at the G7 Dell'Aquila, honored to the Russian President Putin, drunk by American Presidents Bush, Clinton, Obama and Trump, and honored by the Italian President Conte to the Chinese President Xi-Jinping on his last visit to Italy. The aim of this award was to give credit to the continuous search for excellence and quality that has always distinguished the wines of the Aneri Winery.
The magazine Food and Travel, is an international magazine born in Great Britain in 1995, consulted by over 600,000 people, distributed in 7 languages and 15 countries. The magazine has decided to export to Italy the format of the Awards, already present in the other countries of the network, to reward those in Italy who are committed to enhancing excellence: an exciting challenge to choose the best of the best.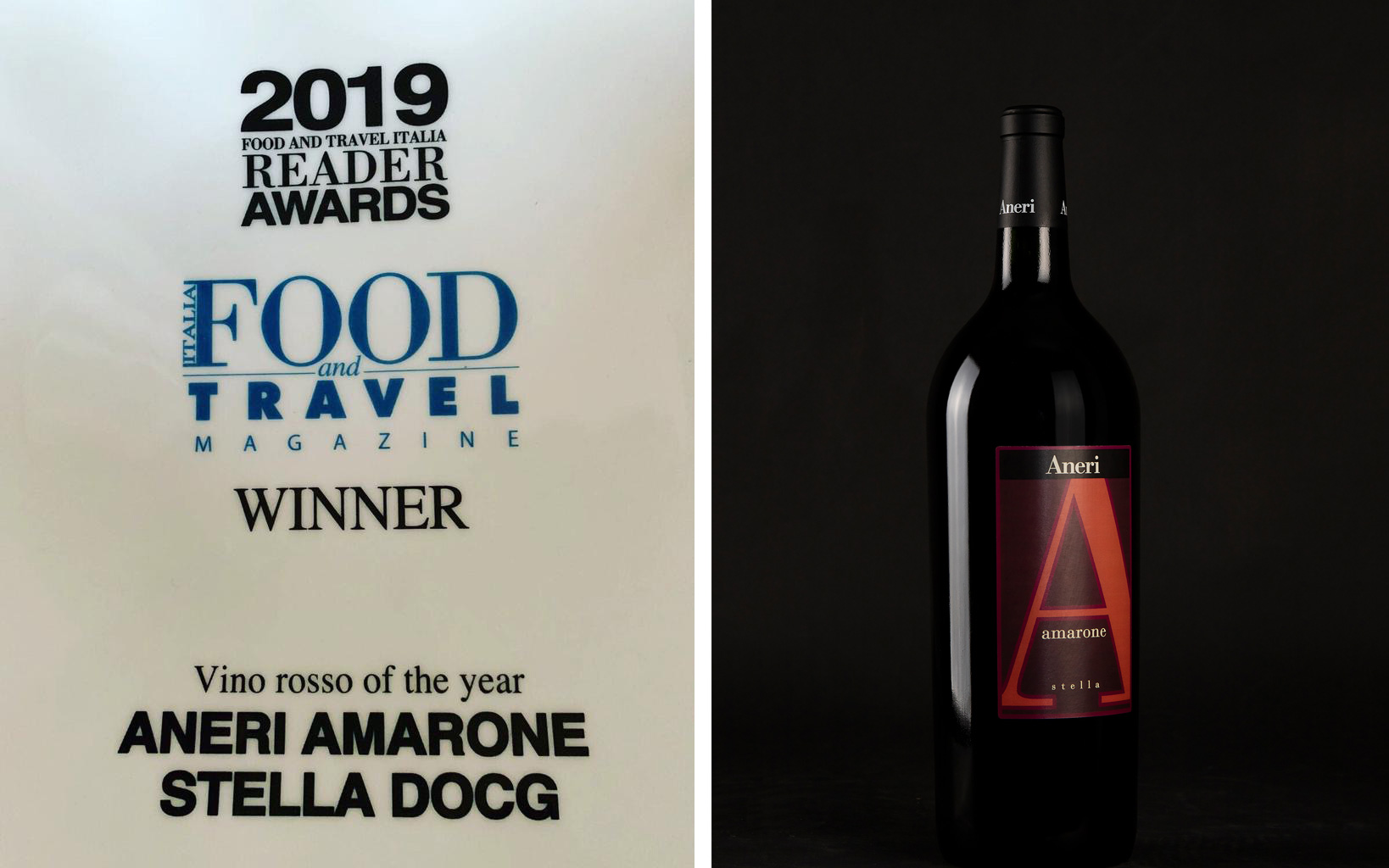 "Il Giorno"

"Il Gazzettino"

"La Verità"

"Il Giornale"